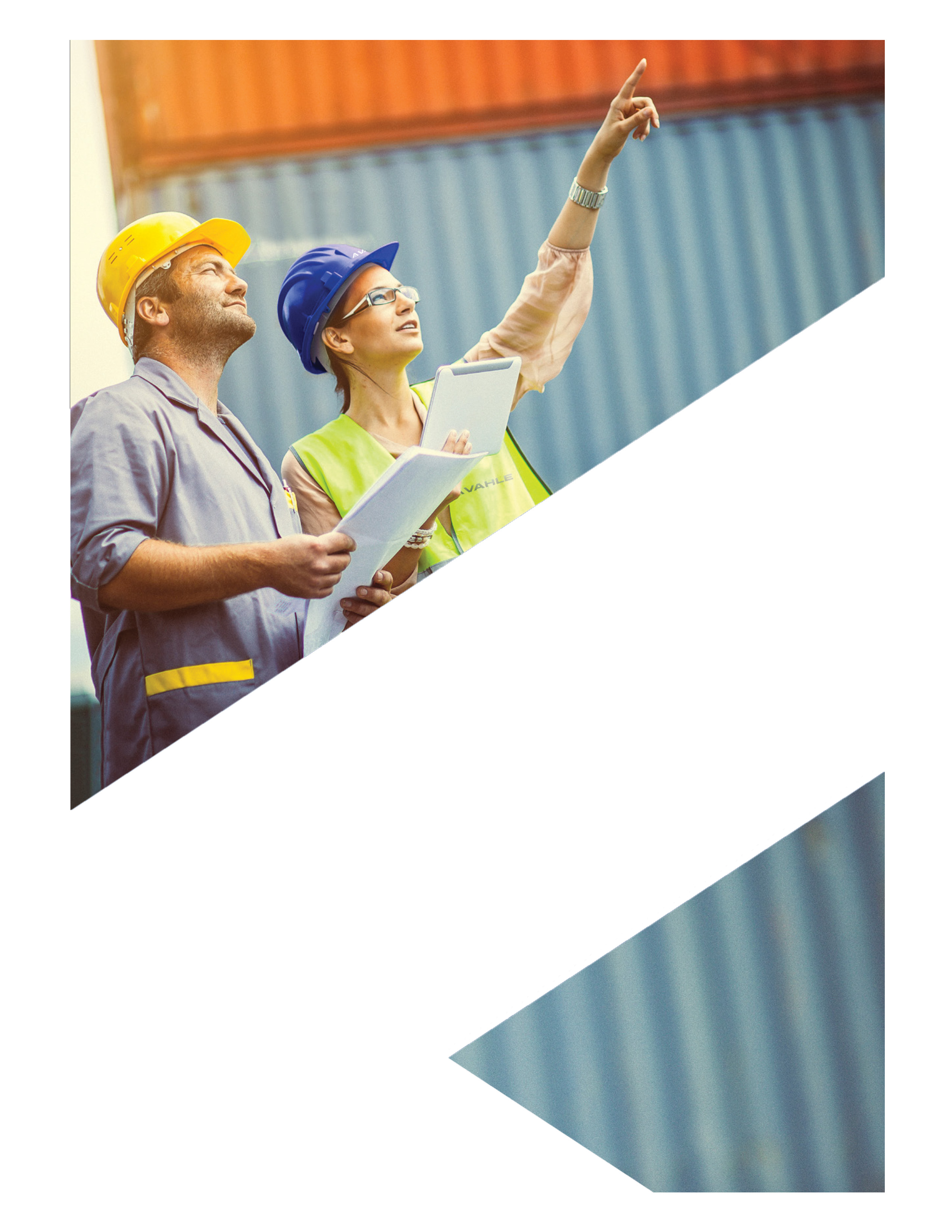 TECHNICAL SERVICES
At VAHLE we stand behind our products by offering a complete line of technical services to support you and your project. Every solution provided by VAHLE can be installed by our certified installation team or we can supervise and instruct your team on site.
We also offer installation and maintenance training for your crews, either on-site or at our facility in the Houston, Texas, area. Additionally, for existing installations, we offer full inspections with optimization reports, cleaning, maintenance and repair services as needed.
Contact Team
An In-depth
Look at our Services
INSTALLATION
VAHLE's installation team is made up of full time VAHLE employees, all expertly trained and professionally certified. With years of experience, our team ensures your system is installed correctly and quickly, minimizing downtime and operational losses. Additionally, our team provides full service commissioning on our automation products and contactless power supply to ensure system optimization.
On site installation by our crews around your schedule. By ensuring your system is installed correctly and optimized for your parameters, you can reduce future maintenance costs & avoid
potential errors.

Full service commissioning on products such as vPower contactless power supply or vPOS positioning systems. Our experienced team ensures peak performance with full system testing and tuning as needed.

Utilize your crew with installation supervision by one of our expert installers. Full oversight, tips and techniques to help your crew install any product in accordance with our best practices and recommendations.
INSPECTION
VAHLE's product and installation experts have the specific knowledge needed to inspect and maintain your existing VAHLE power, data and positioning system(s). Our certified technicians are able to work around your company's schedule and will visit your facility to execute an in-depth inspection leading to a full detailed report. Our technicians evaluate the health of your system to minimize downtime and reduce costly repairs.
THE REPORT CONSISTS OF:
Necessary service repairs

Maintenance recommendations

Customized recommendations that fit your systems specified parameters
Inspections will help your company to extend the systems life duration and to keep it running seamlessly. 
MAINTENANCE & REPAIR
In order to keep your system running at peak performance, VAHLE offers periodic maintenance visits to ensure the systems abilities are used to its optimal functioning.
THESE MAINTENANCE APPOINTMENTS CAN BE COMBINED WITH:
A full detailed cleaning of the whole system

Recommendations for repairs 

Provision of maintenance guidelines and procedures 
Technical documents can be found here.
TRAINING
Certified VAHLE employees coach your team the proper way to install, maintain and repair a system. We offer this service either on-site or at our facilities.
Our team travels to your facility to offer onsite-training, which is specialized in your company's existing project(s) and prepares your technicians to take care of every aspect, from install, to maintenance and repairs.

The classroom training will take place at our VAHLE office and warehouse in Katy, Texas. All our classroom trainings are interactive and will prepare your crew to tackle installations, maintenance and repairs. Both facilities allow for accommodating small as well as larger groups.
BENEFITS OF OUR SERVICES

LESS DOWNTIME

LOWER COST

OPTIMAL SYSTEM PERFORMANCE

TRAINING FROM CERTIFIED EXPERTS
SCHEDULE SERVICE