Charging Contacts (BLS/BLK, SLS)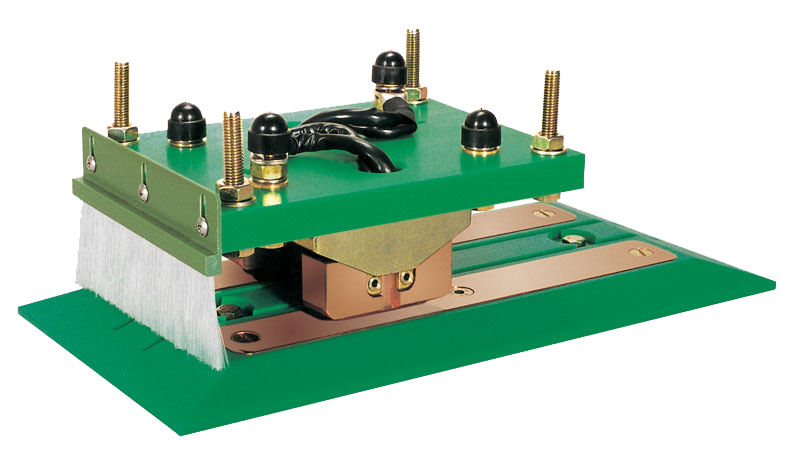 VAHLE charging contacts are the original industry standard solution for opportunity charging. Economical and highly flexible, they were initially developed for charging of AGV (Automated Guided Vehicle) batteries. These contacts are available in a wide range of standard options as well as fully customized shapes, sizes and colors. Our SLS line of contacts are a new offering from VAHLE, designed and developed as a compact solution for opportunity charging of mini-shuttles and AS/RS machines among other applications.
System Operation 
Standard contact plates typically consist of a floor mounted base plate wired to a consumer's battery charging system with a collector mounted to an AGV or other moving vehicle.  These base plates are mounted at designated stops along the vehicle's path, which allows charging without interruption of processes. VAHLE's SLS contacts take this design a step further: Our contacts, available in continuous lengths up to 4 meters, allows for charging while the vehicle remains in motion along it's preset path. View catalog for standard models and configurations or contact VAHLE directly for custom applications.