Absolute Positioning Systems (Magnetic, Contactless, Optic)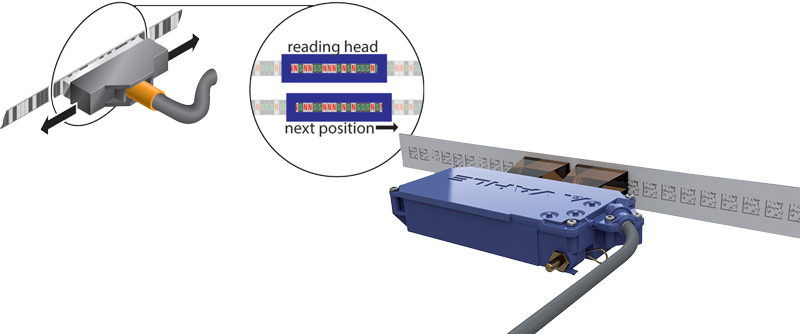 VAHLE's APOS (Absolute Positioning System) is an exclusive and innovative solution that provides absolute positioning data down to +/- 1mm. Developed initially for automated handling systems in material flow technology; this versatile product has grown to include use in assembly automation, crane and port technology, and amusement applications.
System Operation
3 system types of APOS are available for a wide variety of applications. A special magnetic strip or barcode is read by the mobile consumer and transmits the positioning data. Unaffected by travel direction or interruptions, vehicles can be removed from the line and reinserted in a different position. Each system can be installed independently or in conjunction with VAHLE power & data solutions giving users the ability to power a moving vehicle, communicate with it and know its precise location.